Interview with Wendi Zhao
A Conversation with Wendi Zhao, Data Manager
As part of the data core team, you split your time between CLIIR (Center for Clinical Informatics and Improvement Research) and DHM. Can you share a little bit about yourself?
I was born and raised in the city of Chengdu in West China. My hometown is also the hometown of panda bears, and there are wild panda bears in bamboo forests in the area. I'm more like my mother; we both look similar and have similar taste in food, and we both like chili and cilantro but my dad doesn't eat them at all.
What's your favorite family tradition?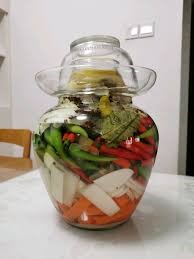 My favorite family tradition is making pickles together during Lunar New Year. We clean fresh vegetables such as daikon radish, green beans, and chili. We mix them with salt and local spices, then put them into a giant jar with a special shape that only allows air out, not get in. It takes 3 months to be mature, depending on temperature. Fermentation was the most fascinating magic for me as a child.
What got you interested in data science?
I started my career in medicine and laboratory research. I became interested in data science and decided to pursue a master's degree in health informatics. Many of my friends and family members were not supportive at that time because it was not traditional field for women. Now I'm so glad I listened to myself, and I would tell my younger self, "Lead your own way, let others to talk."
What are some of the most difficult challenges thus far in your life?
In my last year of high school, an 8.0 earthquake tore through the area where I grew up. Thousands of people died and many were missing, including one of my uncles. I survived the disaster but couldn't get rid of nightmares and always felt something was shaking for quite a while. I finally managed to overcome it and brought my life back to normal with the help of a psychologist.
If you can only choose one current technology you can't live without (for work and/or personal usage), what would it be?
I would choose my laptop. I work with data and I'm able do all my work on a computer anywhere, as long as servers and internet are available. Personally, a computer will allow me to read news, watch TV, and shop online. During the COVID-19 pandemic, I feel that my computer is my guarantee of life and work.
Is there somewhere you would like to visit, or revisit?
I visited Indonesia in 2015. There are plenty of fun activities to explore besides Bali beach.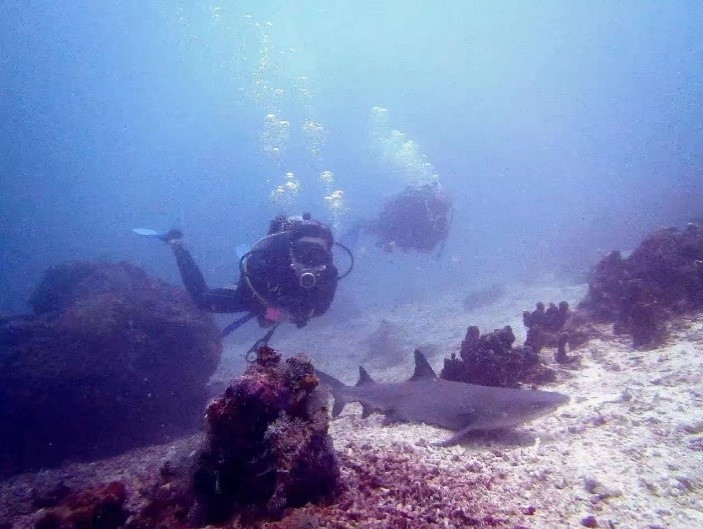 Hiking on an active volcano, or scuba diving inside World War II ship wrecks, or swimming with manta rays and sharks. And a deep ocean fish called Mola mola will swim to a shallow area to sunbathe every September, they are so big and cute. I've dived in several countries, and it is one of my favorites; I definitively would visit again.
Is there an activity that instantly calms you?
When I feel stressed and need to freshen my mind, I usually go to a library and spend a quiet afternoon there. I enjoy the sound and smell of printed books in library. Walking into a random aisle to pick a random book, such as art history or gardening techniques, will make me feel calm and refreshed.
What is one language you would love to learn?
I would learn Cantonese fluently first. I can only speak Mandarin, but my grandma recently had a stroke and can only speak and understand Cantonese now. So, my whole family started to speak in Cantonese and I'm the only one in my family that can't understand any of it.
- by Lena Loo
View Wendi's professional bio | Go back to interviews