Advanced Heart Failure Hospitalist Service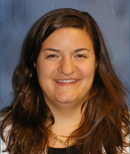 Stephanie Conner, MD
Medical Director of AHF Hospitalist Service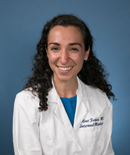 Aline Zorian, MD
Assistant Medical Director of AHF Hospitalist Service
The Advanced Heart Failure Hospitalist Service is a collaborative service involving the Division of Hospital Medicine and the Division of Cardiology at UCSF. Hospitalists on the AHF Service are responsible for providing inpatient care to patients with advanced heart failure and pulmonary hypertension, as well as to patients who are pre- and post-heart transplantation. Hospitalists care for these clinically complex patients both in and out of the Cardiac Intensive Care Unit in an open ICU model optimized for continuity of care. The patients are co-managed with a group of AHF cardiologists.
The cardiologists and hospitalists round on patients together and make medical decisions collaboratively. This highly successful co-management model allows for the best possible management of these complex patients--both their general medical problems and advanced cardiac disease.
The hospitalists on the AHF Service also independently manage patients with low risk chest pain or syncope for monitoring and possible stress testing or echocardiogram. The General Cardiology Consult Service provides backup for the management of these patients when needed.
The AHF Hospitalist Service is dedicated to providing excellent specialized medical care to patients with cardiac disease. The AHF Service also exemplifies the unique spirit of collaboration between the Division of Hospital Medicine and Division of Cardiology at UCSF Medical Center.
Please contact Stephanie Conner at [email protected] or Aline Zorian at [email protected] for any questions.