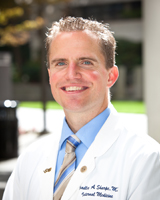 The COVID-19 pandemic is changing the world and changing healthcare. The Division of Hospital Medicine (DHM) is hard at work preparing our hospital medicine services for the potential influx of patients. In a few short weeks, we opened up a unique Respiratory Isolation Unit (RIU) on the 15th floor of Moffitt-Long Hospital. This RIU is focused on caring for patients with suspected and confirmed COVID who do not need intensive care unit (ICU) services.   
Simultaneously we are working collaboratively with UCSF Health to open an RIU at Mt. Zion Hospital, which currently has clinics and ambulatory surgery services but previously was an acute care hospital and was at the forefront of caring for patients during the flu epidemic in 1918.
We believe our providers should be at the front lines caring for patients with confirmed and suspected COVID who need acute care. At the same time, staying true to our Mission and Vision, we will be exploring educational issues, quality improvement, social medicine, informatics, and research as they relate to the COVID pandemic.
So far, we've been very lucky in San Francisco and have not seen the surge of COVID patients seen in other parts of the country and across the world. As such, members of our division were dispatched to New York to help aid in the COVID relief. As we look for other opportunities to send our providers to hard hit areas, we would like to highlight the below news coverage.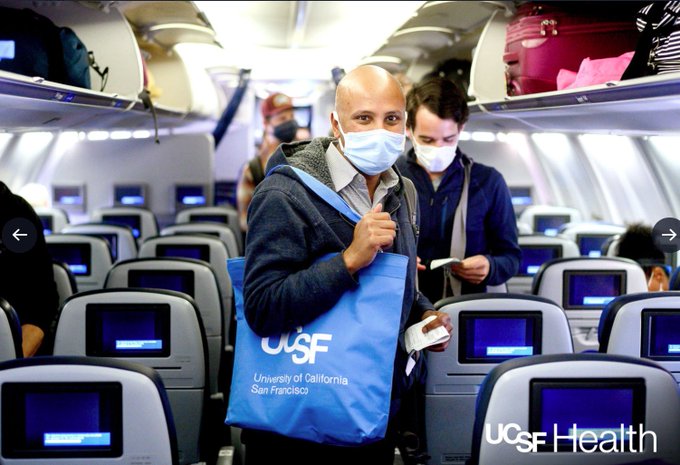 Bassem Ghali, Abhi Kole, Sri Shamasunder, and Aylin Ulku traveled to the Navajo Nation for a month to provide critical health-care support in the COVID-19 pandemic.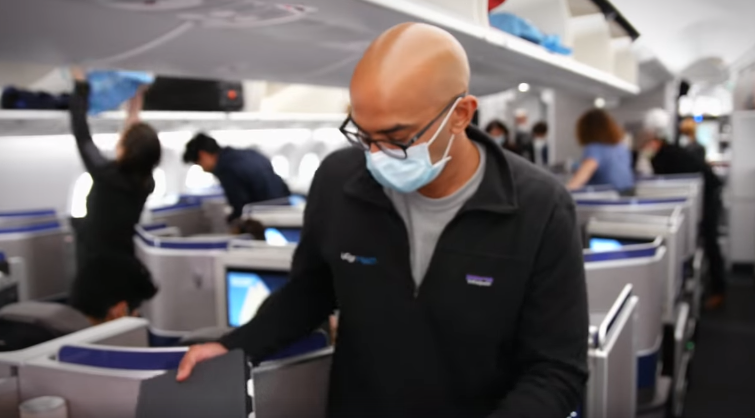 Sneha Daya, Andy Lai, Rashmi Manjunath, and Sanjay Reddy along with other UCSF healthcare workers departed SFO on April 9th to assist our colleagues treating patients with COVID-19 at New York-Presbyterian Hospital. 
Watch the sendoff video from United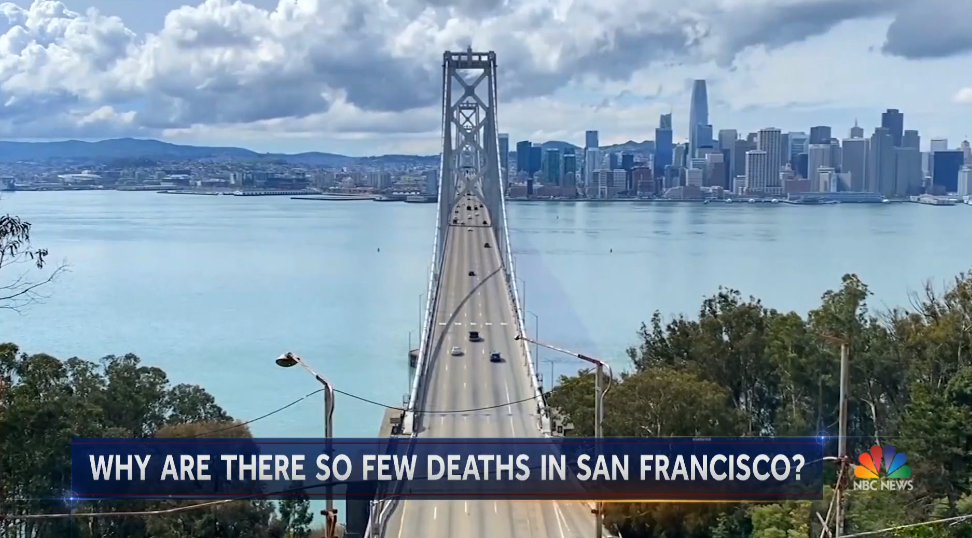 Bob Wachter and Armond Esmaili were interviewed on NBC Nightly News on a segment on "What did SF do right?"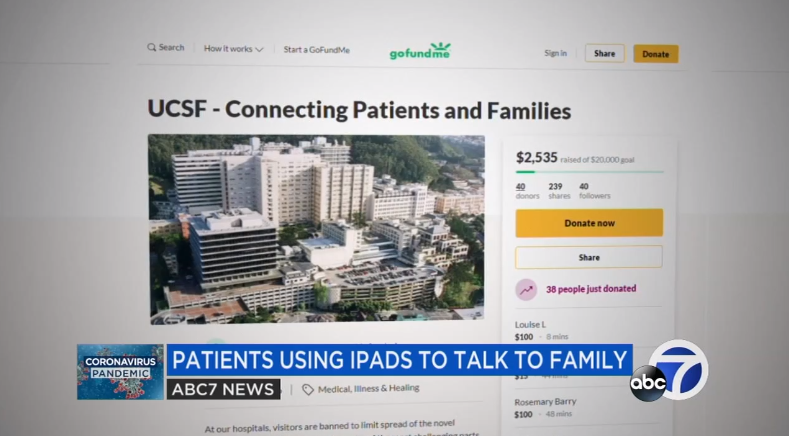 Michelle Mourad was featured on the local ABC news discussing the implementation of iPads for connecting UCSF patients to their family and friends.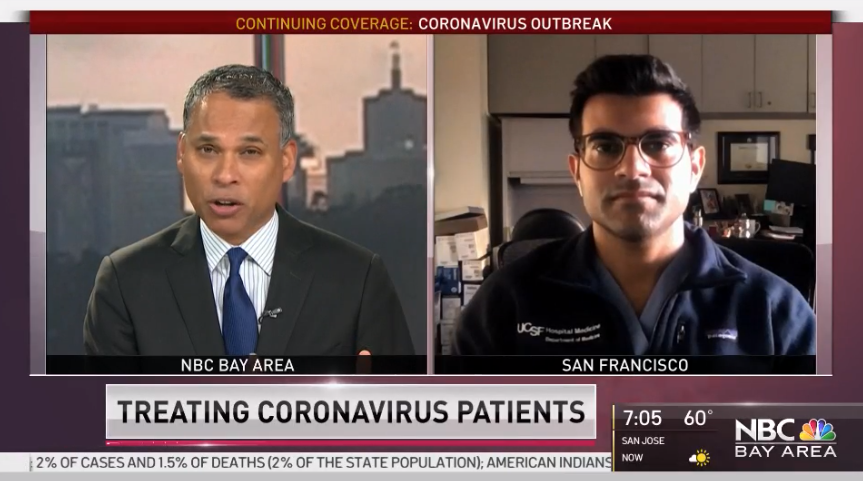 Saj Patel talked to NBC locals news about care around treating patients with COVID-19.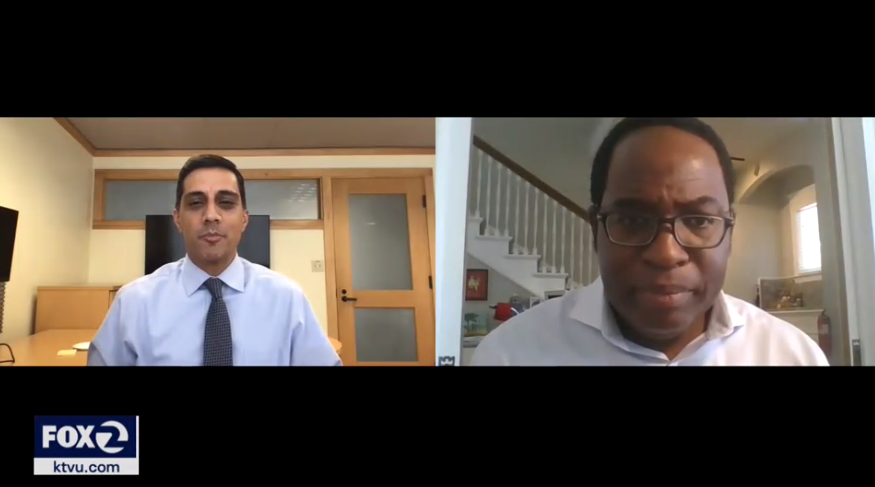 Niraj Sehgal provides insight on how 49ers losing the Super Bowl was a blessing in disguise.
Our hearts go out to everyone impacted by this disease. We strongly support current public health efforts by the San Francisco Department of Public Health and the Stay at Home order. For more information related to COVID, please visit the official UCSF coronavirus website.
Be safe and be well.
Original Message from the Chief
The UCSF Division of Hospital Medicine (DHM) at Parnassus was founded in 1996 after the landmark publication by Robert Wachter and Lee Goldman in the New England Journal of Medicine which was the first to describe the field of hospital medicine and coin the term "hospitalist". Since that time we have grown to our current state which includes more than 90 faculty and 30 staff members.

Our vision is to be the best division of hospital medicine by promoting excellence in each individual faculty and staff member and collectively as a group. We take tremendous pride in providing high-quality, equitable, safe, efficient, cost-conscious, and patient-centered care across all of our ten inpatient services. We also strive to excel in multiple other domains including: teaching and education, research and scholarship, quality improvement and patient safety, high-value care, global health, social medicine, and clinical informatics.

Our success as a Division is driven first and foremost by the people—we seek to recruit and hire talented individuals with passion and intrinsic motivation. We commit as a Division to maintain challenging and rewarding clinical roles and to allow individuals to pursue their academic interests. We also commit to providing the necessary mentorship, infrastructure, and methodological support. We combine all that with a culture of collaboration and collegiality and set people up for a successful and satisfying career in academic hospital medicine.
The Division of Hospital Medicine has a fundamental commitment to diversity (viewed through every lens). We seek to hire and retain faculty and staff from diverse backgrounds and meet the needs of our diverse patient population. We strive to provide equitable care and to ensure an inclusive learning environment for our trainees.

Please take a look around at the website—you will see all of the tremendous activities and achievements and get a sense of the outstanding faculty and staff in the Division. If you are interested in a faculty position or one of our fellowships, just click on the Jobs tab. If you have any questions or if I can provide any information, please feel free to reach out to me directly.

Sincerely,

Brad