Moffitt-Long Medical Service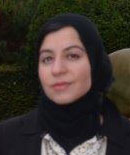 Adeena Khan, MD
Medical Director of
Moffitt-Long Medical Service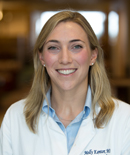 Molly Kantor, MD
Associate Medical Director of Moffitt-Long Medical Service
The Medical Service at the UCSF Medical Center is the hospital's largest service, averaging 7,300 admissions per year. The service cares for a diverse patient population, acting as the primary hospital for the western third of San Francisco and as a referral center for hospitals throughout Northern California.
Although UCSF's Medical Service has a long tradition of excellence, it is probably best known today as the site of the nation's first academic hospitalist program. The motivations for creating this service (including the origin of the term "hospitalist") and the ongoing successes and challenges have been described in several articles published in the peer-reviewed literature NEJM 1996, JAMA 1998, Am J Med 1999). At this time, approximately 89% of the attending months on the service are staffed by the Division of Hospital Medicine. The remainder of the months are staffed by a highly qualified group of non-hospitalist attendings. Teams on the Moffitt-Long Hospital Medical Service are staffed by an attending (supervising) physician, senior resident, two interns, and both third- and fourth-year medical students. Teams are "on-call" (accepting new patients) every fourth day and care for patients both in and out of the intensive care unit (an "open" ICU model). There are team caps to ensure a manageable workload. All team members work collaboratively in the clinical care of patients and there is focused teaching time each day.
The UCSF Medical Service is dedicated to excellence in clinical quality, patient safety, and education of residents and students. Members of the Division of Hospital Medicine work closely with care coordination, nursing, pharmacy, and the Medical Center leadership to provide the highest quality care possible.
Questions about the Moffitt-Long Medical Service can be directed to Adeena Khan, Medical Director of Moffitt-Long Medical Service at [email protected].