HEAL UCSF Global Health-Hospital Medicine Fellowship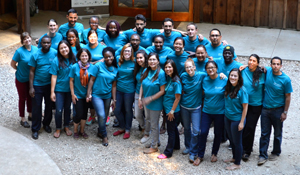 The Division of Hospital Medicine offers a 2-year HEAL Initiative (Health, Equity, Action, Leadership) UCSF Global Health-Hospital Medicine Fellowship (GHHMF). Read more about them below.
HEAL Initiative Fellowship
The HEAL Initiative (Health, Equity, Action, Leadership) aims to train diverse cohorts of health professionals to become leaders in global health equity through a comprehensive and partnership-based fellowship. Throughout the course of the 2 year fellowship, HEAL fellows receive intensive training and support in teaching skills, global health ethics, systems thinking, and advocacy skills in resource-limited settings.
The HEAL Initiative recruits US-trained physicians from a variety of specialties (IM, FM, Med-Peds, Peds, OBGYN, Psychiatry, Surgery, Anesthesiology/CRNAs) who are passionate about global health equity. During the two-year fellowship, HEAL fellows are immersed at partner organizations aiding the underserved, splitting their time between a US and an international site. Half of the HEAL fellows are US physicians and the other half are HEAL fellows from our partner sites. This allows for an incredibly diverse and interprofessional training community. Fellows participate in intensive in-person training, mentorship, online graduate degree, ongoing curriculum, and join a community of like-minded and passionate health professionals. Applicants must have completed a US-based residency program by the start of their fellowship.
GHHM Fellowship
The goal of the 2-year UCSF Global Health-Hospital Medicine Fellowship (GHHMF) is to train the next generation of hospitalists to thrive in resource-limited settings. The UCSF GHHMF is ideal for graduating residents or early career hospitalists who anticipate careers in global health and hospital medicine as clinician-educators in a teaching hospital setting.
The GHHM fellow is part of the larger HEAL (Health, Equity, Action, and Leadership) Initiative Fellowship cohort. This fellow spends half of their time in the UCSF Department of Hospital Medicine and the other half at one of HEAL's international partner sites. The fellowship will provide fellows with training in health ethics and equity, teaching skills, quality improvement, health systems, advocacy, and leadership through a structured curriculum.
GHHMF Fellows will participate along with the rest of the HEAL Cohort in 3 immersive, in-person trainings in the Bay Area and in Navajo Nation and will take part in ongoing, longitudinal curricular activities, including the opportunity to participate in a graduate-level degree program focused on public health or global health. Fellows will also have the option of participating in project-based activities inside and outside the Division of Hospital Medicine and at their international partner site. All fellows receive structured mentorship and will attend weekly Division of Hospital Medicine meetings during their UCSF rotation.
Core Competencies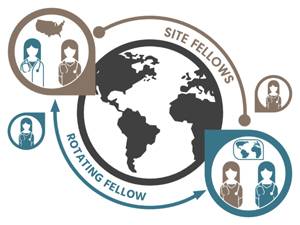 Provision of high quality care focused on local burden of disease

Incorporation into and effective engagement with local health system

Demonstration of leadership and interprofessionalism

Development of strong and diverse teaching skills

Advocacy for communities, health systems, and patients

Adherence to principles of health equity and ethics in clinical and academic work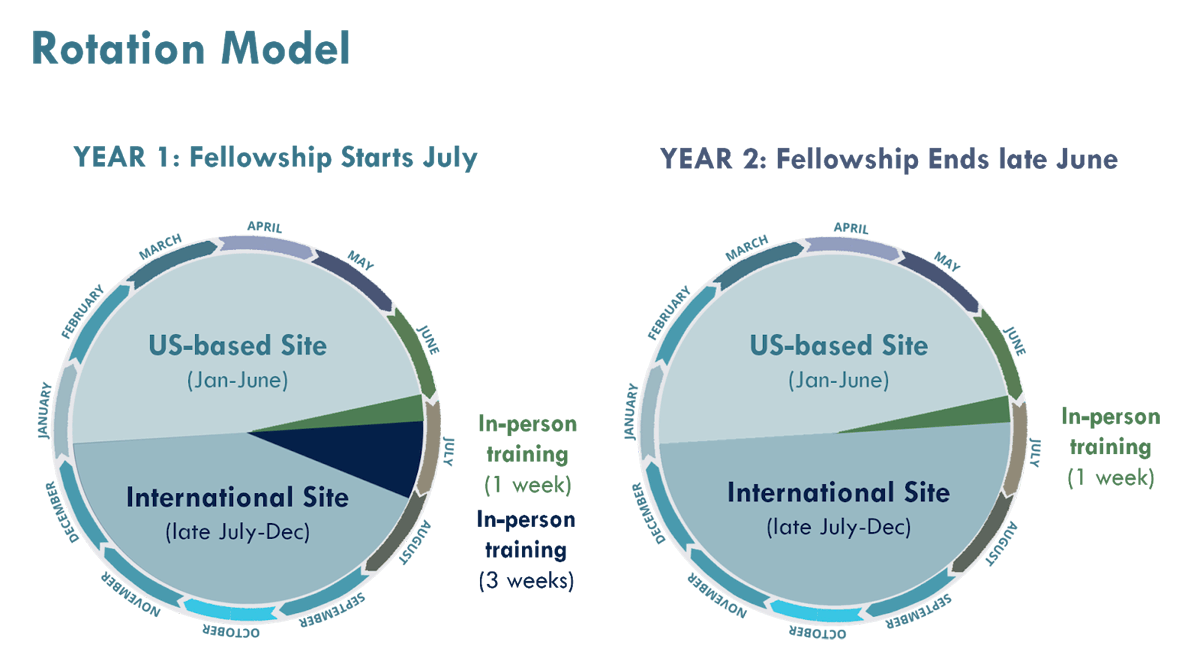 For more information about the HEAL Initiative and how to apply, please visit our website at http://healinitiative.org/.