Interview with Diane Sliwka, MD
A Conversation with Diane Sliwka, Associate Clinical Professor
Please settle this once and for all: how does one properly pronounce your surname? Where is its origin and what do you know of your family genealogy and history?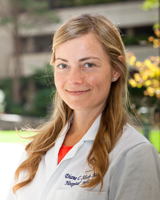 It is pronounced "SLIV KA" and it is a Polish name. My grandparents and my parents were from Poland. I have one younger sister and we are very alike; she is my closest friend, too. My parents both came to the United States when they were 30 years old for a better life and I still speak Polish. I was born and raised in Connecticut, spent all my life in New England until I moved to California in 2007. It took about 5 years to get settled…there was some adjustment to things like weather; it took me a long time to get used to not having hot summers and warm evenings, although I have no desire to live in the cold again. I love it here. I now feel like I have a place in a community of people that I love. I feel that I am in a place where everything in life feels right.
It is said that physicians are trained observers. What do you see that others may not?
I think maybe what I see more than others is the good and beauty in people and situations. It has helped me be more resilient when things don't go the way I want them to go. It's not forced, it is just naturally where my mind tends to go, toward the positive.
Which leads us to photography: when did you first become interested in capturing images? What kind of camera(s) do you use?
I had a photography phase in college where I took classes and did photography for the yearbook. I put it aside until my daughter was born, when we bought a really good camera. She turned out to be the most beautiful child, and I fell in love with photographing her. It expanded into an idea of wanting to share with others that joy and happiness of seeing themselves and their children in beautiful images. I actually took a brief hiatus where I cut back on my medicine work and started a little photography business on the side, taking photos of families with their babies and kids. It was a lot of creative fun and actually helped me preserve some work-life balance. I use a Canon 5D Mark II.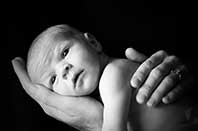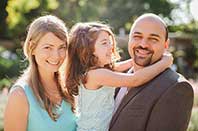 Are you an introvert or extrovert? What is your comfort zone and when do you step outside of it?
According to the MBTI survey, which I last took about 7 years ago, I was a strong introvert. However, I feel myself changing with time and now I would say that I am mixed because I do derive a lot of joy from being with others and having social connection. I am mostly outwardly conservative with brief moments of bravery and courage, and I often act on those quickly when they come because I also enjoy the surprise of life, of surprising myself and the joy that comes with that.
You've become a leader in enhancing communication skills but is there ever a time you wish humans might develop other ways of sharing information? What might that look or sound like?
I think it would be cool if we could read each other's minds but that would also be problematic—too much information!
Along the line of words and images, might you ever compile a book for, or write a letter to, your child for when she grows up?
I started a journal when she was a baby. It was a time in life when I was overcome with love for this child and I couldn't communicate with her in words so this was my way of saying the things that I wanted to. Now, she is almost 6 and is incredibly articulate so I only pick it up once in awhile when something important happens or there is something I really want her to know. But this reminds me to keep writing because, if anything should happen to me, I love the idea that she would have a book from me to her and that she would know how much I love her. I think she is an extraordinary person, and with that comes responsibility, because that can be used in many different ways. I want her to know that she has lots of love to give, that she has the power to make people happy. I want her to be mindful and to see beauty around her, and to make the world around her better.
Is there someone who you consider a dynamo, to whom you readily relinquish, and welcome, ideas or plans that you might not have otherwise considered?
My husband is also an introvert but he certainly challenges me to step outside of my comfort zone. He often sees, before I do, that I can do something when I am waffling; do I really have the skill, should I really ask or attempt something? He is extremely rational and practical, his decisions are rarely emotional and are (almost) always correct. He urged me to pursue accelerated promotion at a time that I questioned whether I did enough in my work; he recognizes things in me that I may be slow to acknowledge.
How do you personally define a foodie and are you that? Which is better: to cook or appreciate?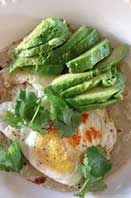 A foodie is someone who loves and appreciates food. One of my favorite quotes is from Julia Child who said that, "People who love to eat are always the best people." I love food. I love creating it, eating it, and watching other people enjoy food that I've created. There is a lot of joy in that for me. My daughter also loves food and literally glows when she tries something she likes, like vanilla Rooibos tea or cilantro jalapeno hummus or shrimp with spicy creamy lemon sauce on rice, which is actually one of our favorite dishes. I made salted bourbon caramels for friends this past Christmas that were unbelievable. One of the most fun activities my husband and I have done was to have a Chopped competition at home (based on the cooking show) where we each had an hour to prepare the best dish using four surprise ingredients: Nilla Wafers, ground beef, mango, and spinach. My sister and her husband, along with our kids, were the judges.
Nonna Luna's Rice: http://www.foodnetwork.com/recipes/giada-de-laurentiis/nonna-lunas-rice-recipe.html
Salted Bourbon Caramel Candy: http://www.aspicyperspective.com/bourbon-salted-caramel-candy-recipe.html
What is your coffee personality? Does how you drink your coffee say anything about you?
This morning, I actually posted on Facebook that I was in a bad place because I'd run out of coffee and, within 5 minutes of posting, my neighbor messaged me and offered me her hazelnut coffee beans! I've grown to love lots of coffee and drink too much of it. I like it with Splenda and skim milk, a little on the dark side, but I love the taste and how it makes me feel. I think it says about me that I like things well balanced, with a little excess for the really great stuff.
Diane, thank you so much.
- by Oralia Schatzman
View Diane's professional bio | See previous faculty interviews