Junior Faculty Diversity Award
The UCSF Division of Hospital Medicine is excited to announce the Junior Faculty Diversity Award! This is a unique faculty development award designed to support new junior faculty in the Division and enhance the diversity of our workforce. The goal is to provide additional funding for junior faculty to support career growth and promote academic activities within the Division.
The Award will provide the selected candidate with an additional 15% academic salary support in their first two years on faculty. This additional support, which would be added to the standard academic time provided to faculty, can be used to focus on any facet of hospital medicine of interest to the candidate, such as quality improvement, medical education, research, informatics, social medicine, or clinical excellence. The selected faculty member may choose to focus on issues of diversity, equity, and inclusion, but are not required to do so.
There will be two awards for the 2023-2024 academic year. We believe it is essential to enhance the diversity of the Division and we define diversity broadly as race, culture, religion, mental or physical abilities, age, gender, sexual orientation, distance traveled, life experiences, and first generation professional.
Prospective faculty members can apply for the Diversity Award once they have received a job offer for an academic hospitalist position within the Division. To apply, please submit a one-page letter of intent to [email protected] outlining how you would use the additional academic time to enhance your career. You will have two weeks to submit your letter of intent. Awards will be distributed in a "rolling" fashion to the most qualified applicants.
What our past winners have to say...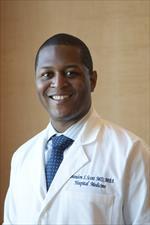 The Junior Faculty Diversity Award was critical to helping me navigate my early career in DHM. Through this position I was able to take the time to invest in relationship building with key stakeholders through project partnerships and collaborations as I learned to navigate the large institution that is UCSF. This investment in relationship building has also allowed me to build a wealth of mentors that have been crucial in each of my development domains. This experience has helped define the type of career I want to pursue as an early career hospitalist and has also given me practical experience that has allowed me to be competitive in other opportunities and roles that I have since applied for, including my current role as the DHM Director of Value Improvement. – Brandon Scott, MD, MBA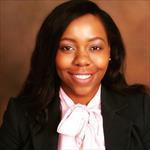 Getting the Junior Faculty Diversity Award for my first 2 years was a huge help. It was an opportunity that I needed but didn't even know I needed at time of application. It enabled me to have the time to work on learning a new system, get comfortable clinically while exploring my interests. I was able to meet with so many people from the departments that I had interests in and explore what my involvement would look like. It also helped me to meet new people and find amazing mentors!!! I would highly recommend this to any new faculty members. – Shiecca Madzima, MD